EnergyAccess Software
EnergyAccess Software allows customers to view real-time energy use and improve overall energy efficiency. Gathering and analyzing energy use information can be a time-consuming task and requesting reports from utility companies, digging through past utility bills, trying to create your own spreadsheets and graphs all can lead to wasted time and money. EnergyAccess will efficiently and seamlessly do all this work for you. Interfacing with your 9300 Series Demand Controller or Monitor, the software will log and graph energy use data for you. With EnergyAccess you will be able to view your energy use activity in real-time as well as review past data in order to identify patterns and plan for future usage.
What can you do with EnergyAccess?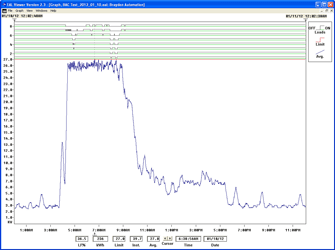 Verify demand charges on electric bills
Identify when and how demand peaks occurred and how the controlled loads were managed with your Energy Sentry
Graphically analyze load profile kilowatt-hour consumption and electrical operating information
Optional Demand Alarm Notifications sent via text or email keep you well informed on your energy use status- wherever you are
Two types of demand alarm options- "approaching demand limit" and "at demand limit"  Both can be programmed per your unique specifications
Configuration Editor allows EnergyAccess to upload or download system configurations to or from your Energy Sentry Controller or Monitor, enabling you to easily view, modify, save and recall all system settings
Auto Logging File Storage lets you review information when it's convenient for you
Printing as PDF allows for easier data viewing, sending, and storage
Log files can be exported to Microsoft Excel in csv format
Load factor and kwh energy usage readouts available
Kilowatt hour display provides additional methods of monitoring your electric use
Status Window displays your system's real-time energy demand information including; instantaneous, average, peak demand and current demand limits, as well as load and alarm status
Power Bar illustrates a comparison of average demand versus demand limit in bar graph form, showing the relative risk of exceeding your demand limit
Demand Countdown Timer numerically displays the amount of time remaining (under 10 minutes) until the demand limit is reached
RS-232 and USB Compatibility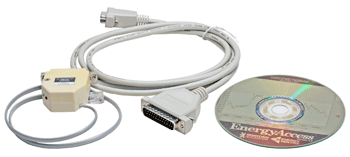 EnergyAccess was first released in 1994.  Since then there have been 8 versions.  The most recent versions available for purchase are EnergyAccess 3.0 and 3.2.
EnergyAccess is quick to
implement and can save
you time, energy
and money!

Start Saving all 3 with